featured news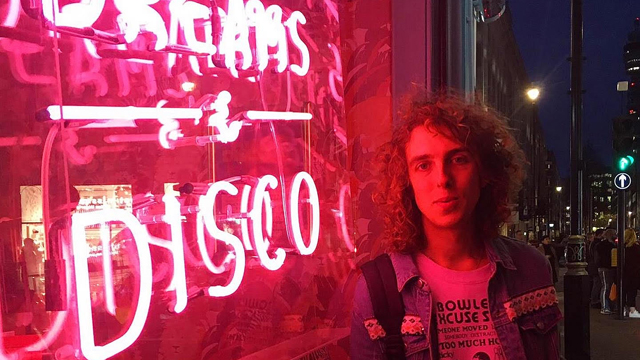 Oli Swan Pops Back!
26th July 2022
Share:


Artist Profile
a sparklingly precise fierce panda one sheet

The Act: OLI SWAN

The Tune: MILLENNIAL PRESSURE

The Format: DIGITAL SINGLE

The Release Date: AUGUST 12TH 2022

The Truth: 'Millennial Pressure' is the brand new single from music industry dreamboat OLI SWAN. Last time around in the spring of 2021 the singer-songwriter, producer and multi-instrumentalist, originally from East Anglia and now based in London, was fronting up the exuberantly fragrant live band the Dangerous Creatures. With them, he delivered the impeccably-titled 'All My Friends Are Lonely' EP, a five track sprint through the kind of soft pop which radiated across the summers of the mid-'70s.

Now 'Millennial Pressure' finds our hero fast forwarding through time where the best pop is perky and pert and sparklingly precise. So it's electronic, but a tonic for the ears, a little bit like Tame Impala taking style tips from Harry Styles. It's taken from the 'Millennial Pressure' mini-album which is out on the panda on September 30th and follows a similarly concise creative path.

"This was the first track written for the record and definitely set the tone for the rest of the music," enthuses Oli. "It was written using an old Alesis drum machine from the late '80s which features heavily on a lot of the tracks. It's hard to say exactly what it's about but I think it's about a sort of modern guilt...feeling guilty for feeling disconnected or stuck in an era where technology has made connection so easy in principal."

  Since the last EP, when not writing and recording, Oli has been busy rejuvenating a decommissioned studio in the wilds of the Suffolk industrial hinterland, opposite a sugar factory. This labour of love will become the hub of his many future sweethearted projects. Oh, Oli has also struck up a sensationally unlikely creative lockdown bromance with Robbie Williams, who thinks he's "incredible!" and who took it upon himself to tweet out about the previous Swan songs last year. The bromance has developed to the point where they have collaborated on each other's latest records.

The end result is a resoundingly empathetic sound which has already received the highest of praise and the airiest of plays from Jack Saunders (Radio One), Tom Ravenscroft (BBC 6Music), Gary Crowley (BBC London), Angelle Joseph (BBC Introducing Suffolk) and Shell Zenner (Amazing Radio), as well as support from indie heroes The Magic Numbers, The Graveltones and Ren Harvieu.

More gig news soon...