featured news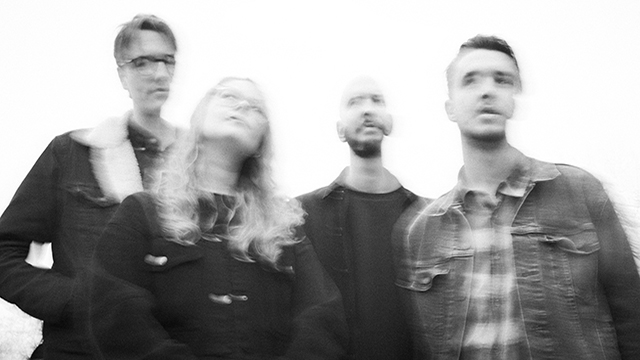 Gardening Dig For Indie Gold!
22nd July 2022
Share:


Artist Profile
a furiously unwinding fierce panda one sheet

The Band: GARDENING

The Tune: '1977'

The Format: DIGITAL SINGLE

The Release Date: AUGUST 3RD 2022

The Digital Link: orcd.co/gardening_1977

The Truth: GARDENING consist of Niall Rush (vox / guitar / piano), Olivia Horrox (drums), Adam Smith (guitar) and Mikey Burton (bass / vox). '1977' is their very first release on fierce panda.

Every new band should have at least one furiously epic song which unwinds at its own leisurely pace. Gardening have two of them, one of which is '1977' and which lasts for five minutes and 51 seconds. But not one of those seconds is wasted as the track builds and builds and builds a little bit more with the tautness of Television and the charm of Teenage Fanclub, all wrapped up in a well worn Guided By Voices t-shirt. Or, as the band put it, it's "a big, six minute long slow motion detonation of guitars and drums and suchlike, a narrative about rising shame and panic..." And if you think you can sense the essence of raw frustration in the jagged delivery and crashing melody then Niall can explain more:

"I was imagining a deeply repressed character in a world where queer life still felt fully underground, in a society even more aggressively heteronormative than the one in which I was brought up and came out. Maybe he was inculcated with just enough internalised homophobia and self-loathing to lock the closet door. Maybe he thinks if he can reject the actual practical process of acting on his feelings, he'd be able to get over them. Of course, it doesn't work like that."

Such is intelligent, instinctive life with Gardening, where power-popping precision is everything, although not without its surprising diversions. Forming in 2019 via website ads, they accidentally became a meta-covid-generation outfit: "Because we never knew each other before the band started, we actually got a lot closer during the pandemic when we swapped out weekday rehearsals for calls, and became something of a support network for each other, which in a way I think has helped us play better together now.

"The thing that really distinguished the early stages was the fact that we always thought we'd get another person to be the singer before I realised no one we auditioned really knew what to do with the music I was writing," blushes Niall, "so I extremely reluctantly got over myself and gave it a proper go, with some (almost) gentle encouragement from the rest of the band. The odd consequence of that is a lot of our songs are some of the first songs I've ever written (so hopefully some indication that we'll continue to improve...)."

Wise words to go with the whipsmart music. Go dig the Gardening scene...