featured news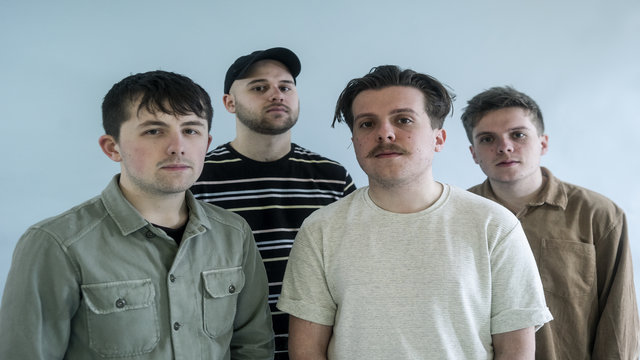 China Bears Hit The North And Elsewhere!
6th June 2022
Share:


Artist Profile
** CHINA BEARS TRAVEL FUR AND WIDE FOR THE 'ALL THAT DISTANCE' EP! **
The Truth: China Bears consist of twin brothers Ivan (guitar / vox) and Frazer (guitar) alongside bassist James and drummer Dean. They have announced their return with a full UK tour in October after the springtime release of their last single, 'Back To How It Was'. Classic China Bears it was, too - all trembling guitars and mournful vocals building to a thoroughly piqued peak. Go check the lyric video here: https://www.youtube.com/watch?v=_gik9M05asU
'Back To How It Was' is also taken from the forthcoming China Bears' third EP 'All That Distance'. The summertime will see the release of a brand new EP track called 'Kill This Party', which encapsulates the increasingly vigorous, ever-vivacious China Bears live show, a set full of melodic thrust and half-maddened emotions, with emboldened singer Ivan driving the band onwards.
You get the sense that for China Bears there is little time to waste. One of the many, many casualties of the Covid 19 impact on SXSW '20, China Bears were then supposed to find some solace playing a springtime tour of the UK…which then got rescheduled for September…which was re-rescheduled for spring 2021...which finally took place in October last year. Making up for that lost time the Bears have hurtled into 2022, headlining the Lexington in London in February and storming through official showcases at SXSW, Focus Wales and The Great Escape in Brighton.
After self-releasing 3 singles the alt-indie five-piece teamed up with Fierce Panda Records for the release of the EPs 'I've Never Met Anyone Like You' and 'Statue Still', picking up attention from the likes of BBC 6 Music, BBC Radio 1, BBC Introducing, Gigwise, NPR & Radio X. Along the way China Bears have played extensively around the UK, with notable support slots for bands such as: Genghar, The Districts, To Kill A King, Geneva, Neon Waltz and The Howl & The Hum. Next up they head out to these fine venues here, here and there...
China Bears Live:
10/06 | The Cobblestones, Bridgwater
01/10 | Heartbreakers, Southampton
02/10 | The Boileroom, Guildford
03/10 | The Green Door Store, Brighton
04/10 | Elsewhere, Margate
05/10 | Moth Club, London
06/10 | Gullivers, Manchester
07/10 | The Sunflower Lounge, Birmingham
08/10 | Fulford Arms, York
09/10 | Oporto, Leeds
11/10 | Sneaky Pete's, Edinburgh
12/10 | Broadcast, Glasgow
14/10 | Bodiks, Newcastle
15/10 | Jimmy's, Liverpool
28/10 | Rough Trade, Bristol
"Their sound unfurls as a package of unfaltering songwriting with whispers of The National and Dry The River...Brimming with astute and sophisticated songwriting and enhanced by racing riffs and compelling percussion, it toes the line between thought-provoking and euphoric." - Gigwise
"The group sounds fully in command of a big, vibrant sound that calls on its influences — just about any anthemic indie-rock band of this century — while still sounding distinct." - NPR
"Tapping into those bright vocals, relatable lyrics and some delicious guitars, they're ready to fill big venues...Remember what made you love Snow Patrol so much? China Bears have that je ne sais quoi in spades - updated for 2020." - Gigwise