featured news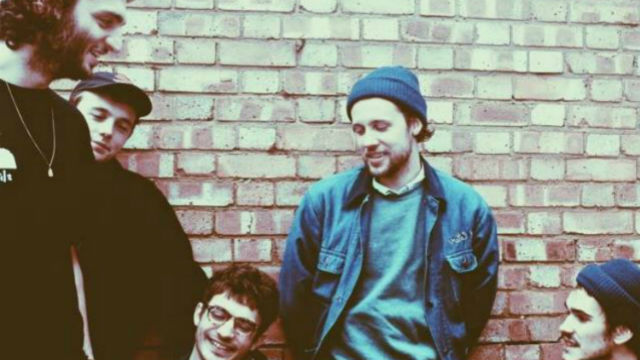 New Whistlejacket Ep And Tour!
24th July 2016
Share:


Artist Profile
** WHISTLEJACKET RELEASE BRAND NEW 'OH BROTHER' EP ON 02.09.16! **
** EURO TOUR AND LEXINGTON HEADLINE SHOW OCCURRING IN SEPTEMBER! **
A languidly hectic fierce panda one sheet
The Band: WHISTLEJACKET
The Release: 'OH BROTHER'
The Formats: FOUR TRACK DIGITAL EP
The Label: fierce panda
The Release Date: SEPTEMBER 2ND 2016
The Tracklisting:
1. Oh Brother
2. GB Ache
3. Hotter Than Heaven
4. March Hare
The Truth: WHISTLEJACKET live in South London. They consist of George (vox / guitar), Danny (bass), Doug (guitar), Mickey (keyboards) and Sam (drums). The 'Oh Brother' EP is their brand new digital release which consists of four recklessly laidback songs and which coincides with live dates in Belgium, Switzerland, Germany, Denmark and The Netherlands with a headline show at The Lexington in London Town to polish things off on September 19th – full dates below.
Whistlejacket previously whistled up a storm with their 'What I Ate On Sunday' EP, which was released back in February. If the likes of 'Stay-N' and 'Holiday' back then indicated a shimmeringly low-slung face-off between Teenage Fanclub and Sonic Youth then the 'Oh Brother' EP fittingly sees the quintet growing up, adding groovy undercurrents and cosmic wig-outs to their already pretty darned tempestuous indierock template.
Indeed, the title track and chosen radio tune 'Oh Brother' starts with a squall of sound and for the next five minutes revels in a crunchy, face-punchy sort of vibe with heavy guitars, floaty vocals, a motorik groove and a bit that fades out and then shimmies back in, all nonchalant, like. It makes sense, too – over the past year Whistlejacket have shared stages with the frenetic likes of Diiv, King Gizzard & The Lizard Wizard, Yuck and Bully and stealthily working the London underground scene with shows for Moth Club, Bad Vibrations, Club Fandango and John Kennedy's X-posure as well as their own admirable DIY endeavours.
That's not all – the 'Oh Brother' EP appears as a download on September 2nd and then at the end of their European tour the four tracks will be merged with the 'What I Ate On Sunday' EP to make a nine track album release due out on September 23rd. Happy days, in so many crazy ways…
WHISTLEJACKET EUROPEAN TOUR
September 6th The Netherlands – The Hague - Haags Pop Centrum
September 7th The Netherlands – Amsterdam - Venue TBA
September 8th The Netherlands – Groningen - De Gym
September 9th Denmark – Copenhagen - Drone
September 10th Germany – Hamburg - Hafenklang (Hamburg Psych Fest)
September 12th Germany – Leipzig - Annihilate
September 13th Germany – Saarbrucken - Haifischblut Collective
September 14th Germany – Munich - Cord Club
September 15th Switzerland – Nyon - La Parenthèse
September 16th Belgium – Zwevegem - MotoKouture MC's
September 19th United Kingdom - London - The Lexington (+ Shark Dentist + Krush Puppies)