featured news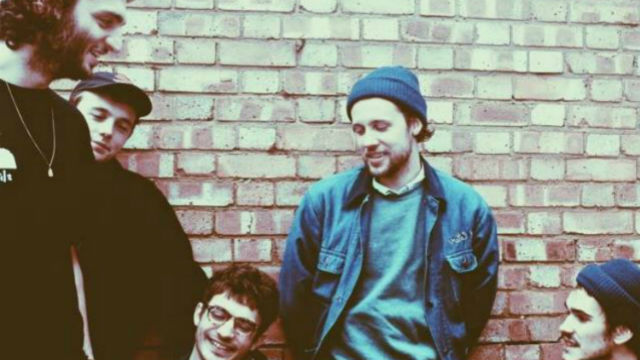 Whistlejacket Join The Singles Club!!!
2nd December 2015
Share:


Artist Profile
** ART FOR ART'S SAKE! WHISTLEJACKET JOIN OUR SINGLES 'CLUB'! **
** 'WHAT I ATE ON SUNDAY' DIGITAL EP OUT ON FEB 5th **
** 'STAY-N' RELEASED ON BEERMAT AND DOWNLOAD ON DEC 11th **
A pincer-pinching fierce panda one sheet
The Band: WHISTLEJACKET
The Releases: 'STAY-N' / 'OH MY' and 'What I Ate On Sunday' EP
The Formats: DOWNLOAD SINGLE & BEERMAT // DIGITAL EP
The Label: fierce panda
The Release Dates: Single – DEC 11th // EP – FEB 5th
The Truth: Deceptively languid pop ragers Whistejacket are poised to become the next release as part of fierce panda's reborn singles club with the 'Stay-N' / 'Oh My' double whammy coming on download and beermat (beermat!!!). This single starts a flurry of activity for George, Danny, Mickey, Doug and Sam - for 'this they - which will lead to their debut EP release, 'What I Ate On Sunday' in February 2016.
You may well have whistled along to Whistlejacket at some point already during the past year, as they have supported the shiny showbIz likes of Diiv, King Gizzard & The Lizard Wizard, Yuck and Bully as well as making appearances at Secret Garden Party and Indouro Festival in Portugal. Coulrophobics meanwhile may still be quivering over the clown-festooned video for their 'Mr Melon' track from a year back, a tune which Clash premiered and described as: "the fuzzed up sound of Mudhoney stretched into languid spaces."
True, first impressions of 'Stay-N' would suggest that the Whistlejacket sound itself is nonchalently fashionable - a canny blend of shoegazing flurries and neo-grunge slackdowns recorded with Rory Attwell. But there is more to Whistlejacket than meets the ear: at their recent Bully support at the Highbury Garage they revealed howling dynamics and hidden depths, powered along by ex-Sharks drummer Sam and some utterly captivating guitar work. In fact we swear we could hear flashes of fearsomely overlooked '80s thunderpoppers Close Lobsters in there as well. Not bad for a show Whistlejacket had been booked to play a mere 24 hours earlier.
Come feel more captivating power at the 'Stay-N' launch party here:
TUESDAY DECEMBER 8TH 2015 - LONDON, SHACKLEWELL ARMS
WHISTLEJACKET + Moats + Alpha Duke
BUY TICKETS HERE
In the words of singer George: "'Stay-n' (pronounced stain) is about not wanting to leave your loved one and go back to a house that no longer feels like home. I wanted to write a song with a simple idea and as few lyrics as possible. The title was supposed to be ambiguous, between "stain" and "stay in". A home should be comforting and warm, you should feel affection for your home and when that's gone it's just a building or a cage.
"The video concept is supposed to be a light-hearted parody on a typical heartbreak story, how finding love can change a person, usually for the better but sometimes, though you may both love each other you have to let that person go. With the video we wanted to express that through a man and his dog, which he develops an allergy to, and therefore has to give away…"
Whistlejacket hereby become the eleventh act to join fierce panda's resurrected one-off singles 'club' club whereby the this most indie of indie labels is releasing twelve different singles by twelve different acts in twelve different months throughout 2015 on beermat (beermat!!!) and digital download thanks to the ongoing munificence of the Arts Council. Those other ten beermats have been flipped by Fake Laugh, Doe, Albert Gold, Kieran Leonard & The Horses, ALMA, Masakichi, The Lunchtime Sardine Club, JaJa Ok, Etches and Brunch.
Whistlejacket will also be playing the following shows:
SATURDAY DECEMBER 12th 2015 - CLAPHAM GRAND
w/ Nadine Shah and Telegram
MONDAY DECEMBER 14th 2015 BRIGHTON, GREEN DOOR STORE
www.facebook.com/whistlejackit
(yes, that is corrict. Sorry - correct)