featured news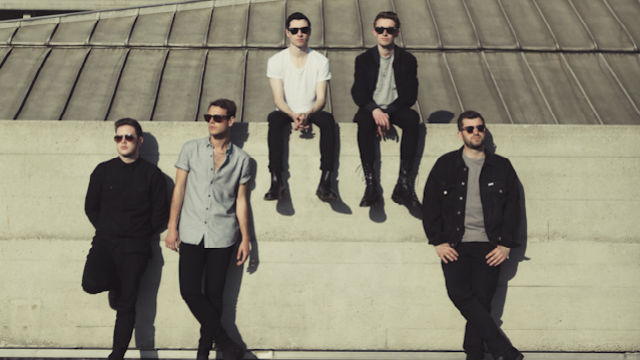 Longfellow Head Way Out West!!!
1st December 2015
Share:


Artist Profile
* LONGFELLOW ANNOUNCE THEIR BIGGEST SHOW YET! *
* LONDON HEARTBREAKERS PLAY BUSH HALL ON FEBRUARY 18TH! *
Emotionally charged up-and-coming five-piece LONGFELLOW will play their grandest headline show yet when they visit the opulent surrounds of Bush Hall in West London on February 18th. The gently crescendonic quintet, who have spent a fair chunk of 2015 glued to radio playlists in the UK, The Netherlands and the US with their 'Remedy' EP and 'Choose' single, are celebrating this announcement by streaming their face-meltingly glorious 'Better Love' track here:
Tickets for the February show have just gone on sale, and the details look like this:
Kilimanjaro presents
LONGFELLOW + special guests
THURSDAY FEBRUARY 18TH 2016 LONDON BUSH HALL
(310 Uxbridge Road, London W12 7LJ. 020 8222 6955)
www.bushhallmusic.co.uk
advance tickets HERE
This Bush Hall show will coincide with the launch a brand new Longfellow release and kick-start the next phase of this heroically underestimated band's career. Since crawling from the excellent wreckage of a Club Fandango Buffalo Bar show back in the day Longfellow have hit SXSW and CMJ, toured with Hall & Oates, supported Coasts, Augustines and Walking On Cars and recently headlined the BBC Introducing stage at Radio 2's Festival In A Day, alongside Rod Stewart, Bryan Adams and Will 'William' Young.
Their radio hits are even more impressive: across their 'Prelude' mini-album of 2014 and their 'Remedy' EP and 'Choose' single of 2015 they have racked up no fewer than four Radio 2 playlist tracks, plus a welter of plays across Radio One and 6 Music. Further to that the 'Remedy' EP was picked up by our European friends, where it was playlisted on 3FM on Holland, while both tracks on the current 'Choose' / 'Better Love' single have been playlisted on A&R Worldwide's Passport Control in North America. Chuck in sync action with the likes of 'Made In Chelsea' and 'Teen Moms 2', shake vigorously and consume immediately.
Longfellow still consist of Owen Lloyd (vocals), James Thomas (guitar), Lewis Fowler (bass), Ali Hetherington (keyboards / vocals) and the excellently-named Simon Treasure. They'll be waiting for you in West London…