featured news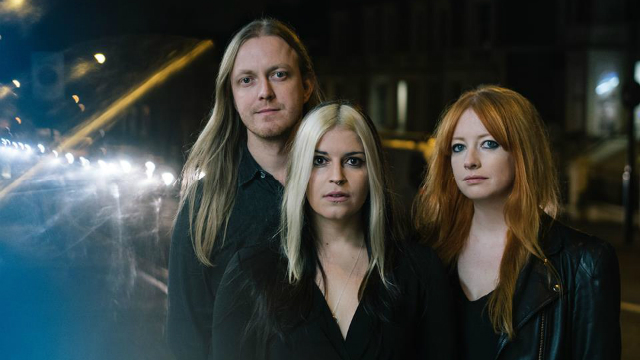 Throwing Snow And Tut Tut Child Remix Masakichi
17th November 2015
Share:


Artist Profile
** MASAKICHI GET REMIXED TO THE MAX! **
** TUT TUT CHILD AND THROWING SNOW KNOW HOW TO PARTY! **
Windswept guitar dreamers MASAKICHI have announced the arrival of not one, not five, but TWO terrific new remixes of tracks from their smashing 'Hummingbird' mini-album. The seductively bruised London-based girl / boy / girl trio had already marked their crossover card when Alt-J remixed their 'Spring' track on the mini-album, but now Tut Tut Child gives 'Bulletproof' a glitchy, dancey makeover you can download here:
While Throwing Snow throws himself into a stripped down, almost choral version of title track 'Hummingbird' which can be streamed here:
These all sit brilliantly beside Thom (Alt-J)'s remix that features on the mini-album. Which you can hear here:
The new remixes coincide with a brace of live shows, as Masakichi get peachy here and here:
NOVEMBER 24TH: LEEDS Brudenell Club (with CHELSEA WOLFE)
NOVEMBER 26TH TUFNELL PARK Dome (with CRIPPLED BLACK PHOENIX)
The Original Truth: Combining the expansiveness of post-rock and shoegaze with fuzzed up indie rock structures and dance-orientated grooves, London's Masakichi have crafted a sublime soundscape of a debut mini album in the form of 'Hummingbird'. Sounds exotic right? Not half. Masakichi instigator and guitarist Reuben Gotto has spent the past few years travelling the world with bands such as Foals, Maccabees and Alt-J, immersing himself in the sonics and inspirations of a nomadic musical lifestyle and returning home with a mammoth catalogue of tracks recorded in hotel rooms, dressing rooms and on long haul flights.
Finding kindred spirits vocalist Hannah Cartwright (Snow Ghosts) and bassist Hattie Williams (Telegraphs) in London, the trio began to transform Reuben's tracks into fully formed songs. Enlisting Reuben's old band mate Ben Calvert (Killing Joke, Calvin Harris) on drums, the band laid down the six core songs that comprise 'Hummingbird' at the end of last year with Rich Wilkinson (Kaiser Chiefs, Adele) and Larry Hibbitt (Marmozets), and have been throwing themselves into the London live scene since. Masakichi is the name of a character from Reuben's favourite Murakami book 'After the Quake'. Masakichi was also an artist in the 1800's who made a statue of himself for the woman he was in love with, finishing it off with his own hair, finger nails and teeth. A great story of passion turning to insanity? Welcome to Masakichi's massively mad world...
The 'Hummingbird' Tracklisting:
1. Paper Cuts
2. Spring
3. Hummingbird
4. Bulletproof
5. Without Arrows
6. The Smallest Light
7. Spring (Alt-J Remix)
http://www.masakichiband.com/
https://www.facebook.com/masakichiband
https://twitter.com/masakichiband