featured news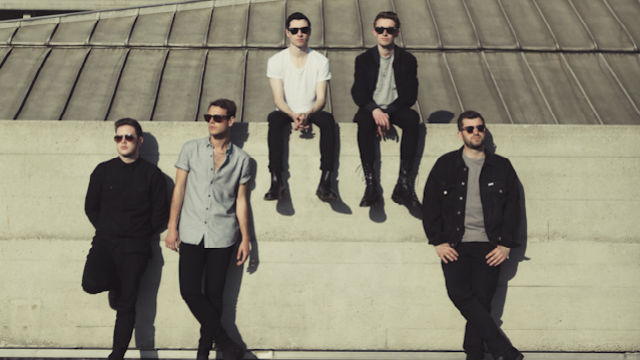 Longfellow Are The Chosen Ones!
20th August 2015
Share:


Artist Profile
** FIERCE PANDA RELEASES 300TH SINGLE! **
** LONGFELLOW'S 'CHOOSE' IS THE CHOSEN ONE! **
** LAUNCH SHOW OCCURRING IN HYDE PARK AT RADIO 2'S FESTIVAL IN A DAY! **
A seminal fierce panda one sheet
The Band: LONGFELLOW
The Release: 'CHOOSE'
The Format: DOWNLOAD & COMPACT DISC SINGLE
The Release Date: DOWNLOAD SEPTEMBER 4TH / COMPACT DISC SEPTEMBER 25TH 2015
The Label: FIERCE PANDA
The Catalogue Number: NING 300
The Truth: LONGFELLOW are five emotionally charged critters who reside in South London. They consist of Owen Lloyd (vocals), James Thomas (guitar), Lewis Fowler (bass) Ali Hetherington (keyboards / vocals) and the excellently-named Simon Treasure (drums). 'Choose' is their hugest, huggiest, most emotionally charged musical outpouring yet, and that's saying something.The video was filmed in Berlin in black and white and looks like THIS
'Choose' is also their FOURTH successive playlist success at Radio 2. Rather neatly, Longfellow will be launching the digital release of 'Choose' in Hyde Park on Sunday September 13th when they headline the BBC Introducing stage at Radio 2's Festival In A Day alongside Rod Stewart and many, many, many more.
Recorded in a bedroom in Brockley, produced by Andrew Britton in Brighton and mastered by Emily Lazar (Sia, Haim, The Killers) in Greenwich Village, 'Choose' starts with a fragile soulful falsetto, climbs up through the atmospheric gears to a mightily epic alt.pop peak and ends with that same introductory soulful fragility.
Rather excellently 'Choose' is fierce panda's 300th single release in 21 years of, quite frankly, arsing around in the indie firmament. It fits too: following in the heroic panda single pawprints of Embrace, Coldplay and Keane (rather than, say, Capdown, Winnebago Deal and Youthmovie Soundtrack Strategies) Longfellow have nailed their colours - bruised black and battered blue - to the mournful mast.
Armed with little more than their 'Prelude' mini-album of 2014 and the recent 'Remedy' EP, fuelled by sad memories and tragic melodies Longfellow have launched themselves through the excellent BBC Introducing system to become staples on radio with Xfm, Absolute, Radio One and BBC 6 Music all showing muscular support. Indeed, the last three tracks taken in – 'Kiss-Hug-Make Up', 'Medic' and 'Where I Belong' – have all been playlisted on Radio 2, which is downright astonishing for what is ostensibly an unsigned band.
Along the way Longfellow have played SXSW and CMJ in the USA, toured with Hall & Oates, headlined the Sebright Arms, The Lexington and The Borderline in London Town, and, beneath that heroically lachrymose exterior have generally been having more fun than a meerkat in a moshpit. Come join that fun at these shows here…
AUGUST 3RD LONDON KINGS CROSS
Scala (with Augustines)
SEPTEMBER 13TH LONDON HYDE PARK
(Radio 2's Festival In A Day with Rod Stewart)
OCTOBER 23RD LONDON CAMDEN
Electric Ballroom (with Walking On Cars)