featured news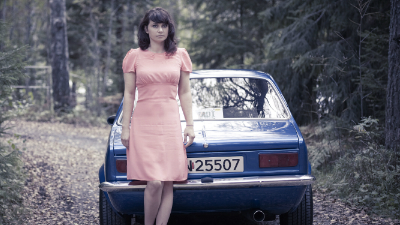 Melanie Pain Says Bye Bye To The Bull & Gate
24th March 2013
Share:


Artist Profile
**THE END IS NIGH FOR THE BULL & GATE**
**MELANIE PAIN COMES TO SAY BYE BYE, KENTISH TOWN**
**ED HARCOURT, JESUS JONES, SIX BY SEVEN, GOLDHEART ASSEMBLY, FORTUNA POP & THAT NICE STEVE LAMACQ GET SET TO PLAY THEIR RESPECTS NEXT WEEK**
Well we aren't actually standing in the door of the Pink Flamingo. Nor are we quite crying in the rain. We are however loitering somewhere close to the fire exit of the Bull & Gate. And we might be getting a touch moist of eye come May 4th, because the time has very nearly come to say hello, wave goodbye to a bastion of the leftfield live music scene for as long as some of us can remember.
Rather happily, MELANIE PAIN is travelling over on the Eurostar to play her respects with a special solo set on that very last night, Saturday May 4th, where she will also be playing tracks from her brand new Just A Girl EP released on fierce panda on April 29th. She wont be alone other ' throughout next week previous panda bandas such as heroic alt.rockers SIX BY SEVEN and fragrant folksters GOLDHEART ASSEMBLY are joining up with original 80s electropumpers JESUS JONES and the snappily doomed ED HARCOURT, who plays out the very last night armed with little more than a piano and a pair of sharp sideburns.
As is traditional in the land of Club Fandango promotions, these established names are counterbalanced by some of our very favouritest new acts in support during the week such as Nadine Shah, Ed Zealous and The Machine Room - all of whom have released, or are about to release, singles on Label Fandango - and Siobhan Wilson. More names are to be announced in the days ahead, but for now those very final bills look like this:
Tuesday April 30th: Fortuna POP! records present
THE UNDERSTUDIES + COSINES + THE FIREWORKS + THE LISTENING PARTY
Our creative friends at legendary indie label Fortuna POP! bring us a magic mixed bag of indie thrills starring the understated The Understudies, oft compared to The Smiths and Felt. The supporting cast includes drummer Shaun from the Wedding Present, but we can't tell you which band. Oh, alright then - he's in The Fireworks.
Advance tickets £5.00 from www.wegottickets.com/event/216663
Wednesday May 1st: fierce panda records present
SIX BY SEVEN + THE MACHINE ROOM
Seminally epic Nottingham cosmic travellers Six By Seven first dronerocked our worlds in 1997 and have a brand new album in the pipeline and a brand new drummer in ex-Placebo-ite Steve Hewitt in on the sticks. Support comes from Edinburgh's sprightly sonic adventurers The Machine Room, whose 'Sweden' single is out on May 13th.
Advance tickets £10.00 from www.wegottickets.com/event/218551
Thursday May 2nd: Club Fandango presents
JESUS JONES + ED ZEALOUS
Original international bright young things Jesus Jones, who darn well nearly topped the American charts in the early '90s, are playing their debut 'Liquidizer' album from 1989 in its entirety for this special occasion. Support comes from Northern Irish roustabouts Ed Zealous, who also know their way around an indecent synth and a decent pop melody and whose 'Medicines' single is out now.
SOLD OUT
Friday May 3rd: Steve Lamacq's Going Deaf For A Living presents
GOLDHEART ASSEMBLY + NADINE SHAH + THE HOSTS + SIOBHAN WILSON
Their 'Wolves & Thieves' album caused amiable ruffles a couple of years back and now bearded alt.folk.pop wonders Goldheart Assembly have the follow-up in the can, including a frankly fabulous song called 'Sad Sad Stage', which could well be the anthem for the Bull & Gates demise. Support comes from the cheerily gothic Nadine Shah, whose 'Dreary Town' single is currently lighting up North London, Sheffield romantics The Hosts, whose September Song single was produced by Richard Hawley and smells of manly alt.pop sorrow, and new Scottish acoustic sensation Siobhan Wilson. This penultimate night is curated by Steve Lamacq, himself the recipient of muchos acclaimos for hitting the 20 year anniversary bell at the BBC just recently.
Advance tickets from www.wegottickets.com/event/218331
SATURDAY MAY 4TH: Club Fandango and many friends present
ED HARCOURT + MELANIE PAIN + SPECIAL GUESTS + DISORDER DJS
The eminently prolific Ed Harcourt will be playing us out of NW5 with one piano and a plateful of gruff singer-songwriter wizardry. After over a decade of chart action and Mercury nominations Ed recently came back with 'Back Into The Woods' on CCCLX records. By some frankly excellent coincidence Ed duets on a cracking track called 'Black Widow' by sometime Nouvelle Vague-r Melanie Pain, who is also playing tonight to promote her Just A Girl EP.
Advance tickets £10 from www.wegottickets.com/event/218339
Post-Bull & Gate the Club Fandango shows will go on: as well as our new monthly night at the Shacklewell Arms in Dalston, April 18th saw Dingus Khan headline the Borderline; May 21st brings The Crookes + The Heartbreaks + Hey Sholay to the Scala for fierce panda's 19th birthday slamdown; and June 1st sees Ultrasound headline Islington Assembly Rooms, promising a night of stellar space-travelling progpop antics. Then comes a slew of very special shows leading up to the autumnal AIM awards, starting with and starring Scritti Politti at the 229 on July 4th. That, as they say, will be then, and this is now. Let the countdown begin...