featured news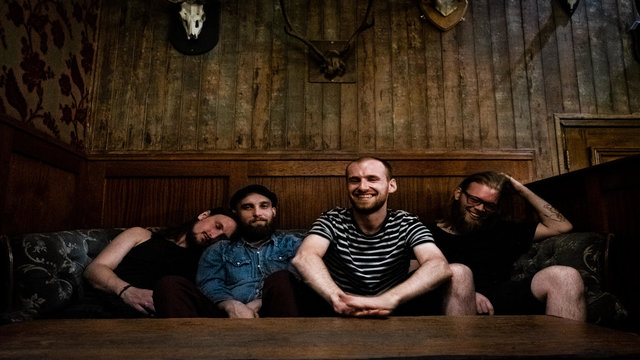 Fierce Panda Heads To The Seaside!
18th May 2017
Share:


Artist Profile
** WE DO LIKE TO BE BESIDE THE BLEEDIN' SEASIDE **
** FIERCE PANDA & END OF THE TRAIL HEAD TO THE ALTERNATIVE ESCAPE… **
** …AT EAST STREET TAP ON FRIDAY MAY 19TH **
Good news, pop kids – End Of The Trail are teaming up with fierce panda and Label Fandango to showcase some of their cheeriest new talents at The Alternative Escape 2017. Verily, Team Pandango will be abandoning their work stations in their top secret HQ in North London to present Giant Party + National Service + 485C + Softer Still + Ghost Suns at East Street Tap on the afternoon of Friday May 19th with the support of Amazing Radio, Blackstar Amplification and The Zine UK.
And that's just the tip of the coastal pop iceberg, as the event is run by End Of The Trail records, who launched in 2006 and famously adopted a 'No contracts, 100% royalties to the bands' motto. Little wonder then that BBC 6music should call them a "supercool label" while Record Of The Day said they are "Breaking the label mould". Indeed, End Of The Trail are also responsible for the bulk of the Friday entertainment, providing another thirteen acts between midday and midnight including panda chumbo headliners Coquin Migale, as per the lengthy list below here…
End Of The Trail & fierce panda present…
The Thing: An All-Day Showcase At The Alternative Escape
The Stardate: Friday May 19th 2017
The Place: Brighton East Street Tap
(72 East Street, BN1 1HQ. 01273 777505)
FREE ENTRY. NO TICKET OR WRISTBAND REQUIRED
RSVP
12.00pm Albert Man
12.40pm TBC
1.20pm Blush

2.00pm Ghost Suns: deadpan electropop fruitiness from French girl / boy duo. The 'We Are Not Good People' EP is out now on fierce panda.
2.40pm Softer Still:glossy sadfaced janglepop from Shepperton quartet. The 'Wishing Well' single is out now on Label Fandango.
3.20pm 485C: rowdy rockings from far east London fivesome with an artsy edge. The 'Better The Man' single is out May 12th on fierce panda.
4.00pm National Service: intensely intellectual alt.rockings from doomy quartet. The 'A Little More Time' single is out now on fierce panda.
4.40pm Giant Party: clinically joyous '80s slinkfunkpop. The 'Ambulances' single is out April 28th on Label Fandango.
5.20pm Vito
6.00pm Summer Loving Torture Party
6.30pm Gavin Martin (Talking Musical Resolutions)
6.50pm Pip Hall
7.20pm Starseedz
8.00pm False Advertising
8.40pm Family Jools
9.20pm The Wild Things
10.00pm The Velvet Hands
10.40pm Coquin Migale
www.fiercepanda.co.uk
www.endofthetrailrecords.co.uk
www.eaststreettap.pub