featured news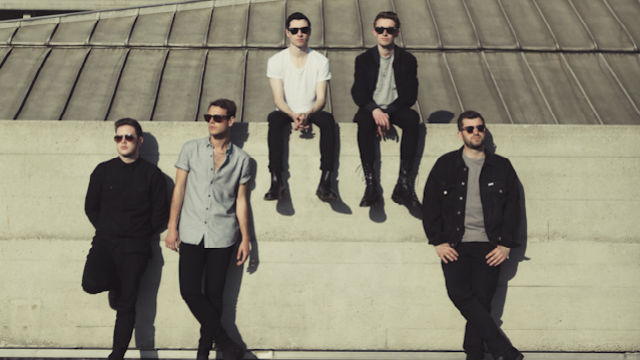 Full Longfellow Bush Hall Bill Announced!!!
20th January 2016
Share:


Artist Profile
* LONGFELLOW HEAD FOR BUSH HALL HEADLINE ON FEBRUARY 18TH *
* COVER OF SIA'S 'ELASTIC HEART' AVAILABLE FOR FREE NOW *
* FRANKLIN + TORS CONFIRMED AS LIVE SUPPORT *
Emotionally charged up-and-coming five-piece LONGFELLOW play their grandest headline show in the opulent surrounds of Bush Hall in West London on February 18th. The gently crescendonic quintet, who spent a fair chunk of 2015 glued to radio playlists in the UK, The Netherlands and the US with their 'Remedy' EP and 'Choose' single, have just announced the tropically epic Franklin and creamy folkpoppers TORS have been confirmed as support, and the details look like this:
Kilimanjaro presents
LONGFELLOW + FRANKLIN + TORS
THURSDAY FEBRUARY 18TH 2016 LONDON BUSH HALL
(310 Uxbridge Road, London W12 7LJ. 020 8222 6955)
www.bushhallmusic.co.uk
ADVANCE TICKETS HERE
LONGFELLOW are a wistfully epic alt.pop quintet from South London. Since crawling from the melodic wreckage of a Club Fandango Buffalo Bar show back in the day Longfellow have hit SXSW and CMJ, toured with Hall & Oates, supported Coasts, Augustines and Walking On Cars and recently headlined the BBC Introducing stage at Radio 2's Festival In A Day, alongside Rod Stewart, Bryan Adams and Will 'William' Young.
Their radio hits are even more impressive: across their 'Prelude' mini-album of 2014 and their 'Remedy' EP and 'Choose' single of 2015 they have racked up no fewer than four Radio 2 playlist tracks, plus a welter of plays across Radio One and BBC 6 Music, while 'Choose' has been playlisted on A&R Worldwide's Passport Control in North America ever since waaaay back in last September. Chuck in appearances on 'Made In Chelsea' and 'Teen Moms 2', download that delightfully morose version of 'Elastic Heart' at www.longfellow-music.com, shake vigorously and consume immediately.
www.facebook.com/longfellowmusic
Also, check the 'Choose' video HERE
www.facebook.com/longfellowmusic
FRANKLIN are an indie-alternative trio based in North London. They consist of Alex Frankl (vocals/rhythm guitar), Brandon Hargrave (lead guitar/keys), and Seb Hakim (drums). The band conjures up an atmospheric, soulful air that blends elements of The Neighbourhood and Ben Howard with essence of Foals. Since unveiling debut EP 'Dirty Drug' in the summer of 2015, they have been flexing their gigging muscles and building a strong body of fans while their mightily epic Cold Heart has amassed a rippling mountain of plays online. A new EP is currently being recorded with Jimmi Naylor of The Pigeon Detectives with a spring release pencilled.
www.facebook.com/FranklinUKOfficial
TORS are five fresh-faced critters from Devon who rather excellently feature brotherly pair Matt and Theo Weedon, grandsons of guitar legend Bert. Their blend of soaring vocals, hooky melodies and story-driven lyrics earned them a BBC Introducing headline slot for their second ever show, and justifiably so if the dead smart video for GOOD TIMESis anything to go by.