featured news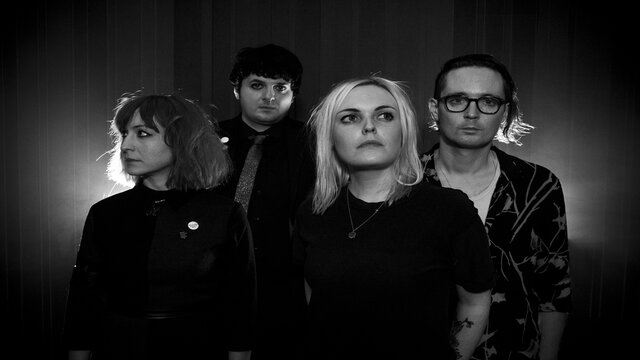 It's Pandamonium This Week!!!
1st December 2015
Share:


Artist Profile
OH MY SNEEZY BISCUITS IT'S…PANDAMONIUM '16!!!
In terms of New Year happenings it's as traditional as turkey risotto and picking the pine needles out of the shagpile. Yep, fierce panda's annual resolution-bustin' musical hoedown returns this week to give you, the leftfield alt.pop lover, a taste of a magical musical tomorrow today.
Pandamonium '16 kicks off with a four night stand at the Sebright Arms in Hackney in the company of a slew of acts who featured on fierce panda's re-born one-off singles club 'club' beermats through 2015. Etches, ALMA, Brunch, Albert Gold and The Lunchtime Sardine Club (for 'tis they) will also all be appearing on the 'fierce panda singles '15' compilation which is due for release on January 22nd 2016. Before then, there is this...
TUESDAY JANUARY 5TH: HACKNEY SEBRIGHT ARMS
JURASSIC POP + SULKY BOY + ALPHADUKA
£4 BUY TICKETS
'Jurassic Park' devotees Jurassic Pop bring their dino masks and the dynamic melodies of their 'Erotic Adventures Of Jeff Goldblum' fierce panda EP - think Showaddywaddy crossed with The Ramones - to the quivering stage. Terrific indie antics in both support slots.
WEDNESDAY JANUARY 6TH: HACKNEY SEBRIGHT ARMS
BRUNCH + LABRADOOR + THIS PARTY
£4 BUY TICKETS
Excellent old school collegiate rock antics from the thoroughly Pavemental-as-anything Brunch, whose current 'Sick Maschine' single you can enjoy between meals. Sugarsweet Labradoor and super enthusiastic indie tykes This Party provide the aperitifs.
THURSDAY JANUARY 7TH: HACKNEY SEBRIGHT ARMS
ALMA + THE LUNCHTIME SARDINE CLUB + /PLEASE/
£4 BUY TICKETS
Post-post rock dreamers ALMA proffer sublimely epic soundscapes, as evinced by their current 'ALMA' mini-album on fierce panda. Brighton's Lunchtime Sardine Club meanwhile ensnared 6music's Lauren Laverne with the heartily heartbreaky 'Dollars For Donuts' single.
FRIDAY JANUARY 8TH: HACKNEY SEBRIGHT ARMS
MAN MADE + ETCHES + ALBERT GOLD
£4 BUY TICKETS
Proving it's glam up north Man Made proffer throbbing guitar and shiny threads. Support from Liverpool's artily hectic Etches and local soul boy Albert Gold, dallying with their fierce panda single club singles in the form of 'Do Nothing' and 'Into The Wild' respectively.
FRIDAY JANUARY 8TH: SHOREDITCH OLD BLUE LAST
DALARO + EYES OF OTHERS + HEAVY HEART
free entry
Fiercely melodic guitars from North-easterners Dalaro and admirably quirky electropop from solo Edinburgher Eyes Of Others at Disorder's monthly OBL ho-ho-hoedown.
SATURDAY JANUARY 9TH: KINGS CROSS LEXINGTON
TUSKA + WIDE SKIES + DESERT PLANES
£3 BUY TICKETS Disorder DJs until 4.00am
Superslick melodramatics with a cosmic edge from Brighton's Tuska. Fellow seasiders Wide Skies bring elegantly sultry girl / boy pop vibes while Desert Planes provide an epic starter.
The Pandamonium '16 fun continues next week, like this...
TUESDAY JANUARY 12TH: DALSTON SHACKLEWELL ARMS
HAZEY JANE + EASYKILL + CAVALRY
£4 BUY TICKETS
WEDNESDAY JANUARY 13TH: TUFNELL PARK BOSTON MUSIC ROOMS
DESPERATE JOURNALIST + PIANO WIRE + WHITE GIANT
£6 BUY TICKETS
THURSDAY JANUARY 14TH DALSTON THE VICTORIA
HELSINKI + KINGSLEY CHAPMAN & THE MURDER
free entry
Listen to [almost] all the bands playing in our playlist: