featured news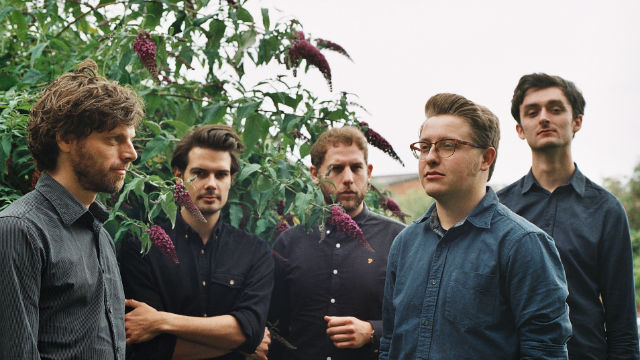 Etches Do Nothing At Sebright Arms
26th November 2015
Share:


Artist Profile
** ETCHES PAINT A COSMIC PICTURE WITH FIERCE PANDA SINGLE! **
** AND PLAY SEBRIGHT ARMS FOR PANDAMONIUM ON JANUARY 8TH 2016! **

An endearingly eccentric fierce panda one sheet

The Act: ETCHES

The Tunes: 'DO NOTHING' / 'THE GREAT VOID'

The Formats: DOWNLOAD & BEERMAT

The Release Date: OUT NOW

The Label: fierce panda

The Truth: ETCHES are a five-piece outfit who found each other through the music scene in Liverpool. They share a love of beats, bass, electronics, ear-catching melodies and intricate arrangements. 'Do Nothing' / 'The Great Void' is out digitally and on beermat (with download code) as part of fierce panda's rejuvenated one-off singles 'club', and you can now see the excellently agile video for the unnervingly catchy 'Do Nothing' track here:

Following terrifically imaginative recent shows at the Waiting Room and the Shacklewell Arms ETCHES next head to London in the new year for this special show here:

Club Fandango & fierce panda present:
PANDAMONIUM '16
Man Made + ETCHES London Hackney Sebright Arms
Friday January 8th 2016
Supercheap advance tickets

Both 'Do Nothing' and 'The Great Void' were recorded with producer James Bragg (Gengahr) on an idyllic Devonshire farm, where a potent blend of whiskey and coffee, combined with lack of internet connection, led to an immersive recording process which has resulted in some seriously imaginative and intriguing tunes.

F'r example 'Do Nothing' is a slow-burning track which comes drenched in reverb and psychedelic, discordant guitars and which builds to a grandiose chaos of calculated noise with a haunting vocal refrain of "There's a bump in the road and it's coming for me". In stark contrast, the flipside 'The Great Void' is a simple, stripped-back piece formed almost entirely of first takes. Built around a lo-fi, finger-picked chord pattern, it is comfortable in its vulnerability and displays ETCHES' increasing confidence in their collaborative song-writing. It also sounds a little bit like The Incredible String Band, which makes us very happy indeed. Oh, and also expect a fully realised 'Wall Of Sleep' EP to appear some time soon.

ETCHES hereby become the September release in fierce panda's reborn one-off singles club which is running each month throughout 2015, following esteemed and gently steamy beermat action from (deeeeep breath) Fake Laugh, Doe, Albert Gold, Kieran Leonard, ALMA, The Lunchtime Sardine Club, Masakichi and JaJa OK.