featured news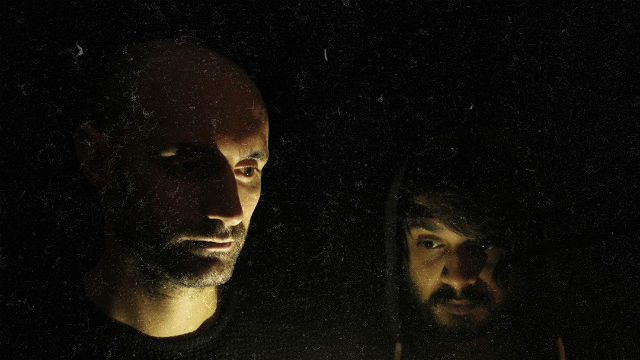 Alma Man Up With Nordic Giants!
6th October 2015
Share:


Artist Profile
** ALMA HEAD 'TO THE STARS' AND BEYOND! **
** 'ALMA' MINI-ALBUM OUT NOW, NORDIC GIANTS TOUR A'COMING! **
ALMA is a London-based ambient group formed in 2014, fronted by songwriter Pete Lambrou. 'ALMA' is the new mini-album release by ALMA which tears trembling blue stars down from the skies and gives them a great big sonic hug. Indeed, with their slow-moving soundscapes and experimental-as-anything overtures you could say that ALMA are putting the 'fun' into funereal - the fact that they headlined St Pancras Old Chuch on the day of release, ie Friday August 14th, did nothing to diminish their sombre spiritual essence.
Next up, hot on the languidly crescendonic heels of their Lexington show with labelmates Masakichi ALMA are heading out on tour in support of feathered experimentalist wonders Nordic Giants, as per these dates here:
NOVEMBER 11TH TORRINGTON Plough Arts Centre
NOVEMBER 12TH LONDON Hoxton Hall
NOVEMBER 14TH MANCHESTER Victoria Warehouse
NOVEMBER 15TH NOTTINGHAM Contemporary
NOVEMBER 16TH LEEDS Belgrave Music Hall
NOVEMBER 17TH BRISTOL Thekla
NOVEMBER 18TH BRIGHTON The Old Market
For suitably languid latecomers here is a rerun of the original lavishly leftfield fierce panda one sheet from the summer...
The Act: ALMA
The Release: 'ALMA'
The Formats: DIGITAL DOWNLOAD & COMPACT DISC MINI-ALBUM
The Release Date: AUGUST 14TH 2015
The Label: FIERCE PANDA RECORDS
The Tracklisting:
1. 'Cosmonaut'
2. 'The Great Escape'
3. 'The Gardener'
4. 'If You Believed You Were An Island'
5. 'To The Stars'
6. 'The Lighthouse'
7. 'While Nothing'
'ALMA' features debut single 'The Great Escape' - released just after The Great Ecsape as part of fierce panda's rejuvenated singles 'club' back in May - about which Bearded magazine decided it "feels like it would sit at home as the background music to an ambient explosion in space." It was further noted that this is more than fitting seeing as how ALMA takes its name from the Atacama Large Millimeter/submillimeter Array – "a really bloody powerful telescope."
All very true, and 'The Great Escape' is but the tip of the fearsomely gentle post-post-rock iceberg as 'ALMA' represents a mightily gentle sonic comedown, one which is already hoovering up comparisons to fellow fragrant explorers Sigur Ros, Patrick Watson and Explosions In The Sky. We're especially fond of second single 'To The Stars' (released on July 17th) which is five heartfelt minutes and 40 heartbreaking seconds of yearning falsetto laid atop layers of quivering but unwavering guitar.
All of which is perhaps unsurprising when one considers that as mainstay of Codes In The Clouds and Monsters Build Mean Robots Lambrou's gently cosmic post-rock provenance is impeccable. Joined by fellow Code In The Clouder Ciaran Morahan, ALMA deploy a loop station, multiple delay pedals, a piano and strings to create a slow-moving, high-flying soundscape of luscious gravitas.
"Sad, uplifting, haunting, atmospheric and oozing confidence." - flushthefashion