featured news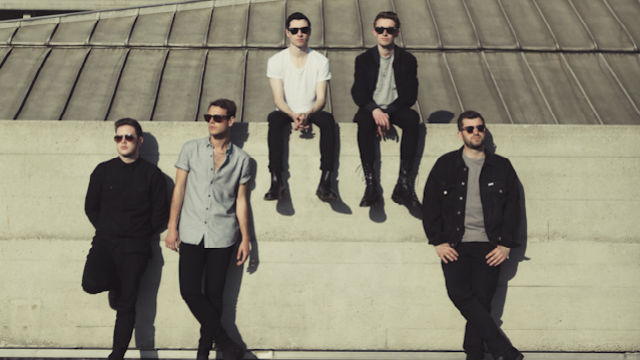 Longfellow Call The Doctor!
11th November 2014
Share:


Artist Profile
*LONGFELLOW RELEASE NEW SINGLE 'MEDIC' ON JAN 12TH*
*ALT.POPPERS HEAD FOR THE BORDERLINE ON FEB 26TH*
A casually lachrymose fierce panda one sheet
The Band: LONGFELLOW
The Release: 'MEDIC'
The Format: DOWNLOAD SINGLE
The Release Date: JANUARY 12TH 2015
The Record Company: FIERCE PANDA
South London's most handsome exponents of muscular, melodic alt.pop LONGFELLOW are rocketing out of the New Year with a brand new single release appearing just after the post-Chrimbo kids are shovelled back to school, ie January 12th. The single is called 'Medic' and will be available on download only before a physical springtime EP release.
Longfellow's biggest headline show yet will take place at London Borderline on Thursday February 26th. £7.00 advance tickets are available from www.wegottickets.com/event/297794 right now.
Happily, 'Medic' is the quintet's boldest statement of intent thus far, a boisterously unpredictable three minutes 25 seconds in which Longfellow manage to be both woefully downbeat and heroically uplifting while squeezing in the kind of magical musical coda which is made to soundtrack fast cars driving across massive Scandinavian bridges at sunset on Top Gear.
Not bad for what is ostensibly an unsigned band, and definitely good form from a group who've been gently tussling away on the peripheries of the industry throughout 2014. Singer Owen, guitarist James, drummer Tom, bassist Lewis and keyboardist Ali – for 'tis they– may have started their journey in various towns and universities across the Midlands, but over the past year the bulk of their creative work has taken place in a bedroom in Crystal Palace while their live reputation has been forged in the shadowlands of London's gigging circuit, showcasing for the likes of Breakout, Pandamonium, Killing Moon, Xfm X-posure and Music Week's Radar.
Along the way they have invaded the nation's radio airwaves with the singles 'Siamese Lover' and'Kiss-Hug-Make Up', playing SXSW at the behest of BBC Introducing alongside Royal Blood and Public Service Broadcasting. Summertime saw the release of'Prelude', a tearfully cheery mini-album which came out on fierce panda over here, Ooh La La in North America and Big Nothing in Japan. And the year ended with a trip to CMJ in New York and a headline show at the Lexington back in those there London shadowlands.
Little wonder then that Longfellow say that 'Medic' is "a song about perseverance, about being there for the people you love and overcoming whatever life throws at you", but such is multi-tasking indie crossover life with Longfellow, quite possibly the first group in the history of history to play Camden Crawl having been on tour with Hall & Oates. Real music 4 real people? Yes.