featured news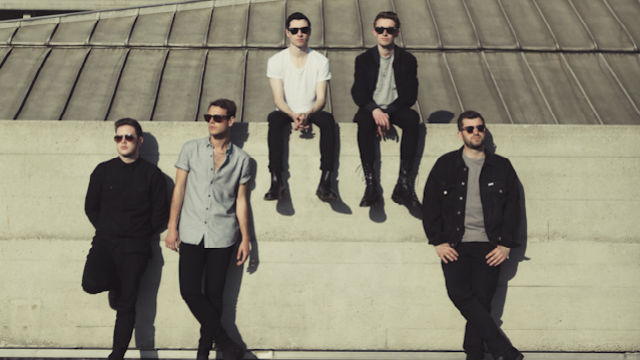 Longfellow Hit London & Nyc!
29th September 2014
Share:


Artist Profile
* LONGFELLOW ANNOUNCE LAST LONDON HEADLINE SHOW OF 2014 ON NOV 6TH *
* ALT.POPPERS ALSO GET MIGHTY IN NORWICH, MIDDLESBROUGH AND NYC *
South London's finest exponents of muscular, melodic alt.pop LONGFELLOW are putting the seal on a terrific year by playing the Lexington in London Town on Thursday November 6th. This is the band's final headline show in the capital until 2015, and it follows wee Autumnal jaunts to Norwich Sound & Vision and Middlesbrough Twisterella and New York City CMJ, as per below:
OCTOBER 10TH: NORWICH BIRDCAGE (Sound & Vision)
fierce panda showcase w/ The Hosts + Desperate Journalist + Tape Runs Out
https://norwichartscentre.co.uk/events/nsv-fierce-panda-presents-the-hosts/
OCTOBER 11TH: MIDDLESBROUGH (Twisterella)
http://www.seetickets.com/event/twisterella-festival/multiple-venues-middlesbrough/792655
OCTOBER 21ST: NEW YORK CMJ Brooklyn Rough Trade Shop
(Music Is GREAT showcase with The Crookes + MONEY + Spring King)
OCTOBER 24TH: NEW YORK CMJ Brooklyn Coco 66
(onstage 11.00pm)
NOVEMBER 6TH: LONDON KING'S CROSS LEXINGTON
www.wegottickets.com/event/290252
It all fits, too: a youthful Longfellow started the year at the Lexington venue opening up for Honours at the Breakout night, and were back there at the start of September as main support to Broken Records. Now comes their time to shine in their own headline slot on the back of a 2014 which has seen the release of two singles, 'Siamese Lover' and 'Kiss-Hug-Make Up', and a cheerily tearful summertime mini-album called 'Prelude', which came out on fierce panda over here, Ooh La La in North America and Big Nothing in Japan.
They started the year like the proverbial rat out of an aqueduct, in one single January week being lauded by Steve Lamacq on 6 music, applauded by Jo Whiley on Radio 2 and anointed BBC Introducing Band Of The Week by Huw Stephens on Radio One. That radio love continued into the spring when they were flown to SXSW at the behest of BBC Introducing, playing alongside Royal Blood and Public Service Broadcasting.
Back home they have played London shows for Pandamonium, Killing Moon, Xfm X-posure and Music Week's Radar. On a slightly more dignified level in the summer they went on a sell-out nationwide tour with Hall & Oates. Indeed, in the space of a couple of weeks they went from playing Hammersmith Apollo with the 'Maneater' men to headlining the Hackney Sebright Arms.
Not bad for what is still ostensibly an unsigned band, but such is multi-tasking indie crossover life with Longfellow, quite possibly the first group in the history of history to play Camden Crawl having spent three weeks on the Radio 2 playlist with 'Kiss-Hug-Make Up'. Real music 4 real people? Yes.