featured news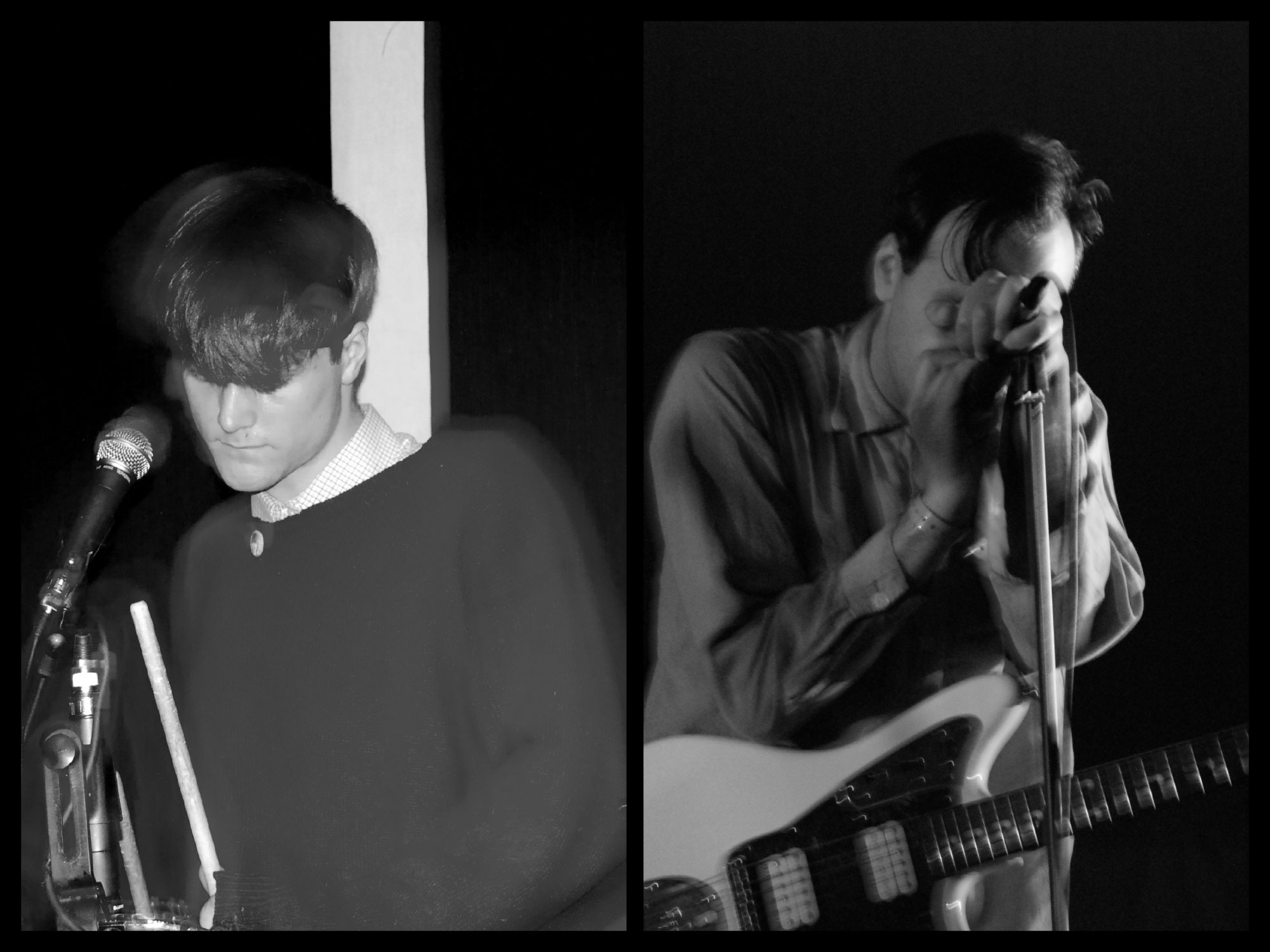 Hanging Gruff!
15th July 2010
Share:


Artist Profile
** NEW FIERCE PANDA SIX-TRACK EP NEW DANGER! **
** JULYS CLUB PANDA LAUNCHES GRUFF TRADE!! **
** WITH WILD PALMS AND BONUS LIVID SUPPORT!!! **

The Record: THE GRUFF TRADE EP
The Artists: VARIOUS
The Formats: SIX(ISH)-TRACK NUMBERED CD / DOWNLOAD
The Label: FIERCE PANDA
The Catalogue Number: NING 231
The Release Date: AUGUST 2ND 2010
The Tracklisting:
HATCHAM SOCIAL New York Girl
WILD PALMS Deep Dive (album version)
LA SHARK Mr Modern Man
FICTION To Stick To
NOT COOL Mattress Head
SEX BEET Stay
STILL CORNERS Endless Summer

The Story: It has been said before that fierce panda six-track compilation EPs are a bit like buses: you wait six years for one and then three turn up at once. Already 2010 has seen the release of the Zip It Up and Licensed To Drill EPs, and now comes the last of the trio, the Gruff Trade EP (which is named after the Gruffalo, not the Super Furry Animals singer). (Although as The Gruffalo is, in a way, a super furry animal itself it could get confusing).
Anyhoo years ago the panda office was rife with these beasties ' Ash, Green Day, The Bluetones, Jimmy Eat World, Supergrass and those darned Super Furry Animals were just some of the luminaries-to-be who appeared on double vinyl packages with titles like Mortal Wombat and Cutting Hedge and Screecher Comforts. And then the indie explosion exploded and in 2004 the six-track EP was gently put to bed beneath a makeshift duvet of newspapers carrying lurid pictures of Johnny Borrell stepping out with Kirsten Dunst and Pete Doherty falling out of a Jaguar.
But that was then and this is biff bang now! So the powers-that-be at Radio Wonderful have decided that guitar bands are obsolete and so the so-called indie boom is over and so once again the underground is working overtime. So February 2010 saw fierce panda pander to the New Pop generation (cf Hoodlums, The Heartbreaks, The Crookes et al) with the Zip It Up EP. And then in the spring the panda heard the thunder in the mountains being made by sonic baby boomers with names like White Belt Yellow Tag, Mabel Love and The Megaphonic Thrift and created the Licensed To Drill EP. And now?
And now comes the Gruff Trade EP. Much like the aforementioned releases this EP is going to be available on a mere 231 numbered DIY compact discs and download. Much like the aforementioned releases this EP started with a shortlist of six bands and ended up with a final list of seven, because we simply couldnt restrain ourselves. And most unlike the aforementioned releases Gruff Trade focuses on the mavericks of the metropolis, the craftily creative characters of the cockney manor. Some, such as Hatcham Social and Wild Palms, have already stuck their head above the pop parapet. Several of the other, younger outfits are still at that thrilling phase of their careers when a split 7¬ù single or a cassette-only EP are The Most Sensational Things which could ever happen to a band. Musically there may be little to connect these six(ish) bands together ' our friends eclectic, you could say - but spiritually they are linked by their cavalier ways with a fuzzed-up tune and a wonky melody. And of course for several of these bands the Gruff Trade EP is another notch on the bedpost of indie-tastic split releases currently filling the racks at ' ahem ' Gruff Trade East.
Consider that this EP, in a nod towards the youth of old East London, was once going to be called Jack The Riffer and thank your lucky stars. Then, when youve thanked your lucky stars come to our Gruff Trade launch party here:
Club Panda & Club Fandango present¦ WILD PALMS + NOT COOL + SEX BEET + STILL CORNERS + HATCHAM SOCIAL DJs
Thursday July 22nd 2010
@ The Lexington (96-98 Pentonville Road, London, N1 9JB)
7.30pm, £6 / £5 with flyer
here

GRUFF TRADE: THE BANDS

HATCHAM SOCIAL are virtually stalwarts of the Gruff Trade world by virtue of a string of ace Postcard-flecked 7¬ù singles and the 2009 release of their lovingly welcomed You Dig The Tunnel, Ill Hide The Soil album (fierce panda). This track is a brand new recording which has never been released anywhere in the whole wide world.
www.myspace.com/hatchamsocial

WILD PALMS make great big epic 80s leftfield pop which is a bit like Pete Wylie fronting Wild Swans or something marginally hysterical and marvellously heroic like that. In the video for their Deep Dive single (One Little Indian) they do a lot of sitting around looking forlorn in launderettes, which we thought was so great we have released the album version of that single on this here EP.
www.myspace.com/wearewildpalms

LA SHARK have been ' rightly or wrongly ' construed as half-crazed funkoid playboys whose recent A Weapon single highlighted some sun-blasted melodic outbursts while squelching in all the right place and some of the wrong ones as well. As things should be.
www.myspace.com/lasharkband

FICTION make deceptively ramshackle C86 indiepop with a touch of exotic Tropicana, as evinced by current single Curiosity (Offset Recordings), the b-side of which is called Zebra Calling and why the heck not?
www.myspace.com/fictionlondon

NOT COOL make chaotic post-post-grungepunk noises with shouting and hollering and sulky guitar solos and slam-happy drummings. They are exceedingly fond of communal split single releases, so they are in beamingly good company with Gruff Trade.
www.myspace.com/notcoolisaband

SEX BEET make fuzzed-up / dressed-down electro moshings which sound ?ìlike Jan & Dean being cremated onstage,¬ù according to the NME. Gruff Trade is about the seventh indie-mungous compilation release theyve appeared on this month, which is frankly excellent behaviour.
www.myspace.com/sexbeet

STILL CORNERS provide the calm before the sonic storm as they are delicate 60s dreamers who make music which is sensual and soft and a bit, yknow, snowy. File next to Stereolab and St Etienne. Quite literally.